The return of IMHX, The Logistics Solutions Show
We're just over a week away from the return of IMHX, The Logistics Solutions Show…
The IMHX is the biggest week of the year for professionals who manage, operate and optimise supply chains across the UK.
We are pleased to announce that Data Installation & Supplies will be exhibiting at IMHX, which takes place at the NEC, Birmingham from 6th-8th September 2022.
We're also pleased to tell you that we will be joined on the stand by our fantastic partners Qognify, Axis and Quanika.
Together, we can't wait to bring to you our Advanced Video Solutions, which are perfectly targeted to the Warehousing and Logistics Sector.
IMHX offers retailers, warehouse operators, manufacturers, transporters and developers an opportunity to get together once again, to source suppliers capable of tackling the challenging demands faced by supply chains and warehouse management.
What will we be exhibiting?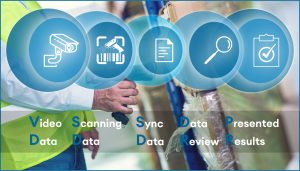 Here at Data Installation & Supplies, we're extremely excited to be gearing up for IMHX. At the show we will be exhibiting our live pick and pack bench so you can understand how Business Video Intelligence can support your business operations.
Providing a solution to combat your returns claims, not in parcel claims and missing consignments.
Business Video Intelligence has a proven track record of providing an efficient return on investment and will, in addition to the listed benefits above improve efficiencies within warehousing and distribution, adapting to almost any existing system and utilising intelligent video technology which supports your organisation through prevention of damages and loss, ultimately saving costs.
Additionally we will be demonstrating our Access Control solutions, which provides an end-to-end security solution operating from a single pane of glass for your Access Control.
This not only makes your workplace attractive to both employees and visitors, whilst prioritising staff convenience, particularly in environments where high volumes of employees are entering and exiting multiple times across a 24-hour period.
We will also be showing how you can utilise your Access Control with Facial Recognition for your HR operations, integrating with time and attendance, removing the requirement for traditional clocking in/ out.
Where can you find us?
You can find us in Hall 5, Stand 5F87 where we look forward to showing you our innovative solutions to meet the demands of the sector, click here to register for your free visitors pass.
What's on at IMHX?
Further to visiting us at the Data Installation & Supplies stand there is a full series of educational seminars, talks and workshops, with each covering key industry themes and trends happening throughout the duration of the week, which may be of interest to you, click here to see the agenda.
If you would like any further information on the return of IMHX or would like to arrange a specific time to chat to us at the event please contact us on 01274 869 099 or info@disnorth.com, we will look forward to seeing you at the exhibition.