Challenges
Batley Grammar School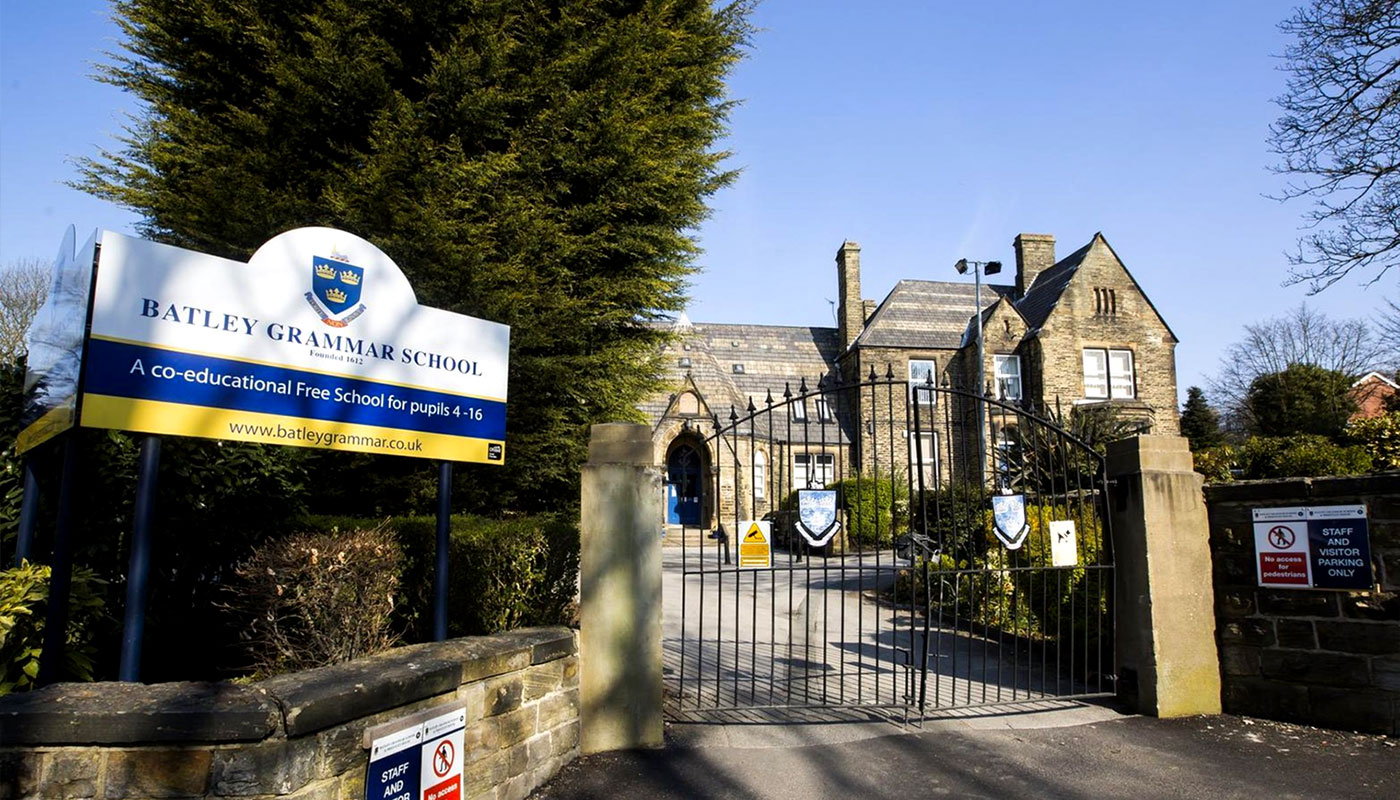 ---
Batley Grammar School was founded in 1612 and celebrated its quatercentenary in 2012, after having become a Free School in 2011. The school cares for 820 pupils, with a real family atmosphere and a commitment to giving every boy and girl the individual attention they need to thrive. While proud of their 400-year history, BGS has also learned from it and evolved to provide an education fit for the 21st century.
They blend the best of traditional values with modern facilities to provide an excellent model of teaching and learning within a philosophy of calm professional purpose. In keeping with their commitment to modernisation, BGS required a CCTV solution to both enhance site security and ensure the safety of its students during the day. This would support the school with their 'Open Door' policy to visitors while upholding an extraordinary record of care for students and staff.
"After consulting with several CCTV suppliers, both locally and nationally, it was clear from the initial survey meeting with Adam [our Account Manager] that he had excellent technical knowledge of the cameras and CCTV management software that DIS supply. He was also able to answer any technical questions comprehensively."
Jonathan Haigh, Batley Grammar School
We utilised our extensive experience and industry knowledge to install the best solution for BGS' needs, with 40 IP cameras complete with SeeTec Cayuga Video Management System and Digital Barriers SafeZone automated intrusion-detection technology. As the school has its own technical staff, we also worked in conjunction with the Network Manager to supply server specifications to enable the school to provide its own server hardware for the CCTV system.
The solutions are both scalable and cost-effective, eliminating wasted resources by lowering the rate of false alarms and reducing costly operator time with enhanced perimeter protection.
Batley Grammar School required a fully scalable solution as, following the initial installation, they need further cameras each year ensuring full coverage of the entire school site. SeeTec Cayuga VMS goes above and beyond by allowing the system to expand up to any desiredsize and fit seamlessly into existing security architecture. Combined with a user-friendly interface, the school can now easily keep tabs on individuals coming into the school while monitoring activities at the perimeter. Our service doesn't end with installation – we also provide an excellent support service to BGS.
Jonathan Haigh says,
"DIS are a flexible company to work with when it comes to scheduling installations and their engineers are knowledgeable and friendly. After sales support is dealt with promptly and professionally.

"Since 2015, our solutions have consistently provided added peace of mind for the staff and parents of Batley Grammar School that the children are safe and that only authorised individuals can access the campus."
---
Let's DIScuss
Challenge DIS & we'll create an integrated technology solution to solve your problems.
"*" indicates required fields